European rivers summit 2022
2022
European rivers SUMMIT
The European Rivers Summit aims to inspire a movement of connected citizens in Europe to protect and restore European rivers, fight new dams and remove obsolete barriers. Healthy rivers are essential to delivering the European Green Deal and we aim to connect river champions around Europe to policy-makers in Brussels, with a two-day conference plus a third day to visit a river restoration site.
The event will inform attendees on the most important policy issues, big ideas and latest science around healthy rivers, and engage directly with Brussels as the home of the European Commission and Parliament in defending healthy rivers for people across Europe. We will also explore the power of communicating about rivers in film and art and see the transformative power of restoring urban rivers.
Programme coming soon!
Questions? E-mail us: info@riverssummit.org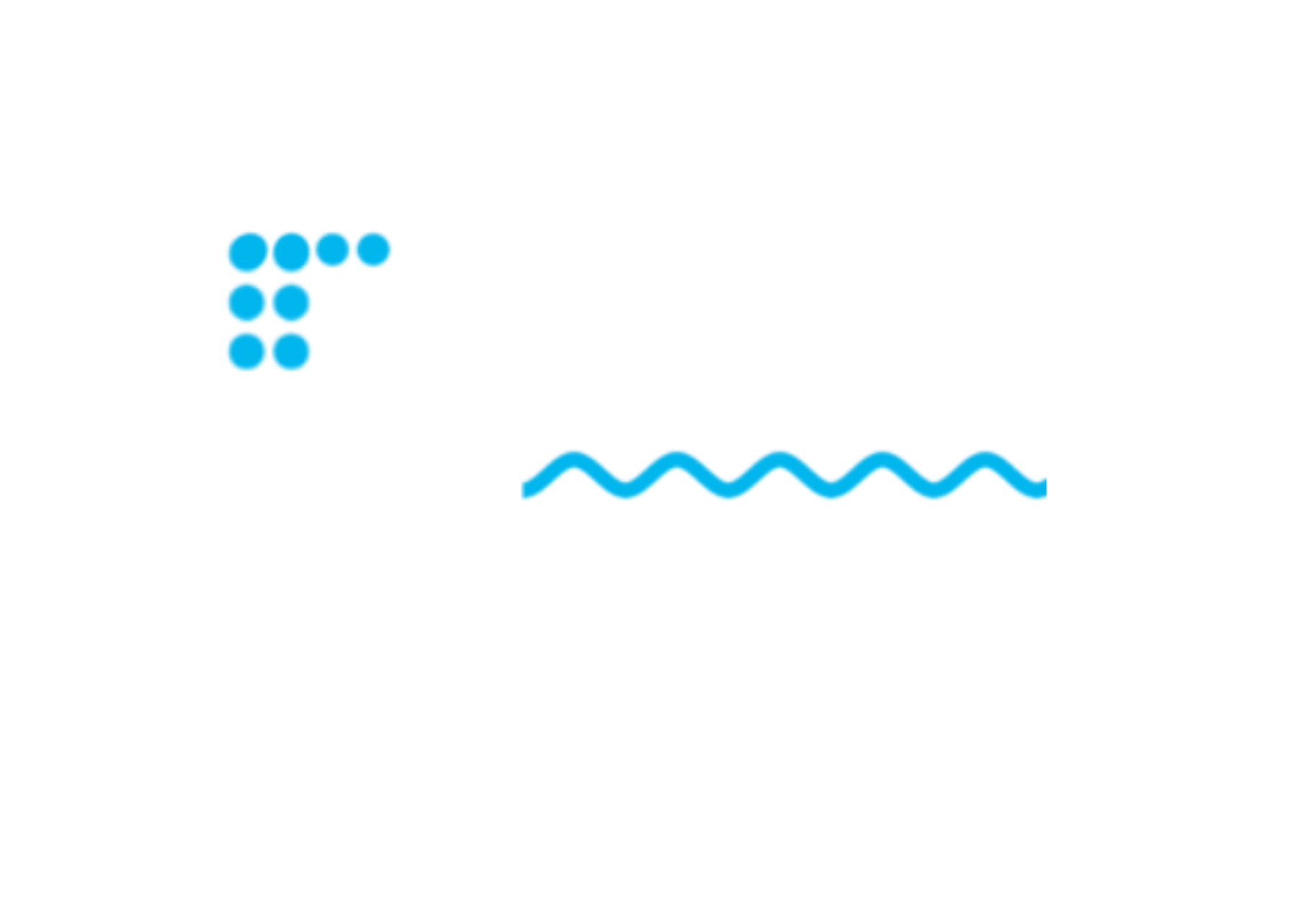 » 18:30 – 20:00 | Pre-summit event in the European Parliament
"Dam Busters – Restoring Europe's Rivers" – a policy discussion
WWF and MEP César Luena are organising a policy event on the restoration of free-flowing rivers in Europe, held in the European Parliament. The event will include the projection of the short movie "Dam Busters – Restoring Europe's Rivers". It will be followed by a panel discussion on the EU Nature Restoration Law and the need to include an ambitious framework for the restoration of free-flowing rivers, with distinguished speakers from the European Parliament and Member States. A cocktail reception will follow.
Registration: Please note that a separate, free registration will be required for this event due to personal data needed to access the European Parliament. The registration link will be sent to registered participants of the European Rivers Summit when it is available later in August. Because the capacity of the room is limited, we advise you to register as soon as possible if you are interested in attending.
Location: European Parliament

» 8:30 - 9:30 | Registration and coffee
» Intro & Keynotes
Welcome by moderator – Yurena Lorenzo, Wetlands International Europe
Keynote address – Ulli Eichelmann – the Heart of a River Activist – Riverwatch, Save the Blue Heart of Europe followed by Q & A
Keynote address – MEP Marie Toussaint – Inspiring environmental activism and Rights for Nature followed by Q & A
» Coffee And Networking Break
» The European Green Deal – policies and activism for rivers
Bold Action Needed – The State of Europe's Rivers – Claire Baffert, WWF EPO
Nature Restoration Law – New Opportunities for restoring rivers – Sergiy Moroz, European Environmental Bureau
Renewable Energy – the fight against hydropower in the Green Deal– Bruna Campos, EuroNatur
The threats to rivers from transportation – Wouter Langhout, Save Polesia
Policy roundtable with Q & A
» LUNCH BREAK
» Attention Decision-Makers
Our Demands – Environment, Energy, Accession, Human Rights, Youth, Conny Wieser, Riverwatch
» Human Rights and River Activism
MEP Tilly Metz, Environmentalist & Human rights defender (Invited)
River activism around the world – Bonnie Barclay, International Rivers
More to be confirmed
Roundtable with Q & A
» COFFEE & NETWORKING BREAK
» Your river – your fight. River activism around Europe
Hydropower plant Komarnica Montenegro – Nina Pantović, Spasimo Komarnicu
Hydropower in Greece – Zografia Karekou, SOS MAINALO
Protecting Rivers in Portugal – Catarina Miranda, GEOTA
Mega-project Kaunertal in Austrian Alps – Bettina Urbanek, WWF Austria
» Communicating the power of free-flowing rivers
Danijel Lonĉar
Heather Bond, Wetlands International Europe
Andrea Goltara, Italian Centre for River Restoration
Making people give a dam about rivers – Sampsa Vilhunen, WWF Finland
» 18:00 | BREAK
» River Film Festival
The film festival features #DamBusters world premiere and other short films.
Exact time and location  details are coming soon!

» 09:00 | Arrival
» Intro & Keynotes
Day 2 Introduction by moderator – Yurena Lorenzo, Wetlands International Europe
Keynote address – Saving the Loire, wild rivers and busting dams in France – Roberto Epple, European Rivers Network followed by Q & A
More to be confirmed
» River Heroes & DamBusters – Promising Tools for River Activism
Tell the Dam Truth Campaign – Gary Wockner, River Warrior
Creating a movement – Dam Removal Europe – Pao Garrido Fernandez, World Fish Migration Foundation 
Banning small hydropower in Bosnia and Herzegovina – Lejla Kusturica, Foundation Atelier for Community Transformation (ACT)
» COFFEE & NETWORKING BREAK
» Celebrating our Successes - Permanent protection for Europe's Rivers
Transboundary river protection, Mura-Drava-Danube Biosphere Reserve – Ivana Korn Varga, WWF Adria
Vjosa Wild River National Park, Albania – Besjana Guri, EcoAlbania 
Success Stories in the Balkans – Dragana Mileusnic, The Nature Conservancy 
Roundtable with Q & A (Including Roberto Epple)
» LUNCH BREAK
» Youth Activism & Rivers
Scientists for Rivers – Inspiring scientists, students, and river defenders – Vera Knook, the River Collective 
Alessandro Carretto, Youth for the Rhine
More to be confirmed
» COFFEE & NETWORKING BREAK
» Wrap up plenary discussion – The future of river activism, EU Policy and Our Demands
» Closing the Third European River Summit & Outlook
» 18:00 | End of Day 2
» 18:30 – 22:00 | DINNER & ENTERTAINMENT

» 10:00 – 14:00 | Urban river restoration
Field visit to view the daylighting of the Senne River in Brussels.

Get your tickets!
Ticket price includes admission to the European Rivers Summit on 29 and 30 September, lunch both days and all-day coffee, tea, snacks, and non-alcoholic drinks on-site; entry to the European Rivers Film Festival on the evening of 29 September followed by a reception with drinks and light food; and a field excursion on 1 October. Stay tuned as more perks may be announced!
Hotel booking at a preferential rate will be possible with a link upon registration.
Please note that the event may sell out due to the capacity of the venue!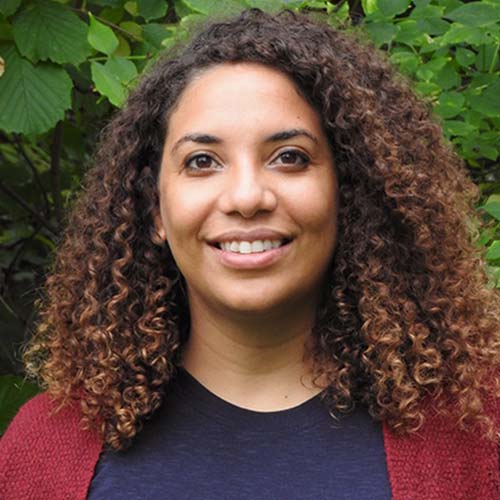 Bruna Campos is a zoologist by training and a biodiversity expert, and she has been present in the arena of European and international politics for more than twelve years. Her particular strength lies in combining scientific research with strategic lobbying, effective communication and project management. With powerful NGO campaigns, Bruna Campos has already helped in setting the course for a sustainable way of living. Since March 2021, Bruna Campos has been managing EuroNatur's policy work, translating its vision for a livable Europe on the EU political agenda. Based in Brussels, she also closely follows and engages with political decision-makers. She is committed to a Europe in which people coexist peacefully with each other and with nature.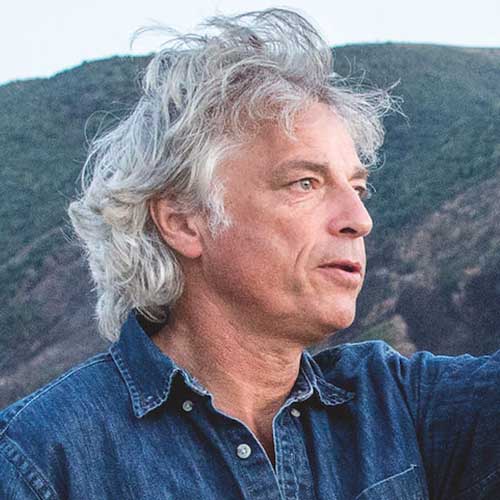 Ulrich Eichelmann
Riverwatch
Ulrich Eichelmann was born in Germany and lives since 1989 in Vienna/Austria. He is CEO of the NGO Riverwatch and is currently coordinating the international campaign Save the Blue Heart of Europe  to save the Balkan rivers against the construction of about 3,500 hydropower plants.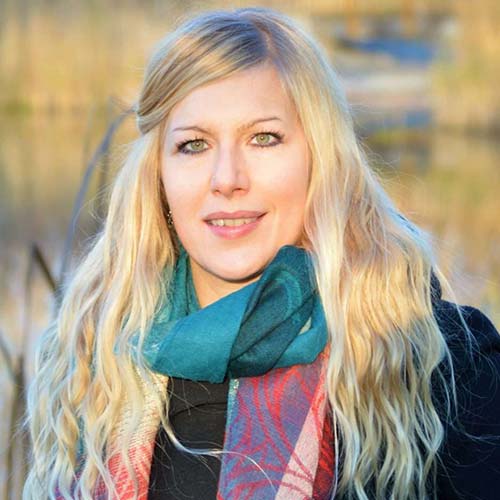 Cornelia Wieser
Riverwatch
Cornelia has been working for Riverwatch since February 2013. Born in Austria, she studied International Development (with a focus on environmental issues) in Vancouver, Canada, and is particularly interested in habitat conservation, ecological equilibrium and true climate protection. She is responsible for public relations, project coordination, website and social media maintenance, translations, event planning as well as organizational issues. Currently, the focus of her work lies in the "Save the Blue Heart of Europe" campaign. For her work in the protection of Balkan rivers, she was awarded the second environmental prize "Trophée Terre de femmes 2019" by the Foundation Yves Rocher in La Gacilly, France.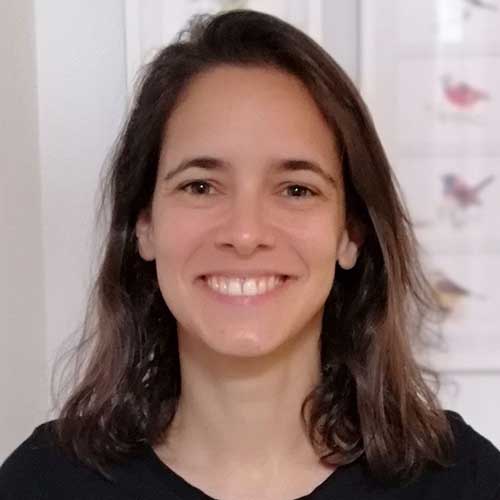 Pao Fernández Garrido
World Fish Migration Foundation
Pao Fernández Garrido studied Forestry Engineering and got her Masters in Ecosystems Restoration. Later she got trained in USA on PIT and Radio telemetry, technical and naturalized fishways design and dam removal. She developed DRE along with Herman Wanningen, and coordinated WFMD events and the collection of the barrier inventories for AMBER.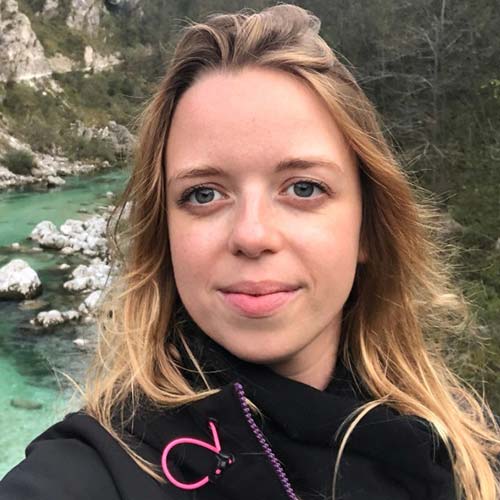 Dragana Mileusnic
The Nature Conservancy – TNC
Dragana Mileusnic is the Southeast Europe Program Director at The Nature Conservancy (TNC), where she advocates for renewable energy expansion fit for nature and local communities. Since 2018, she's also leading TNC's freshwater protection work in the region. Previously, she has been with the Brussels-based NGO coalition Climate Action Network (CAN) Europe, as well as with a number of local non-profits from the Balkans. Originally from Belgrade, Serbia, she holds Master in Environmental Change and Management from University of Oxford.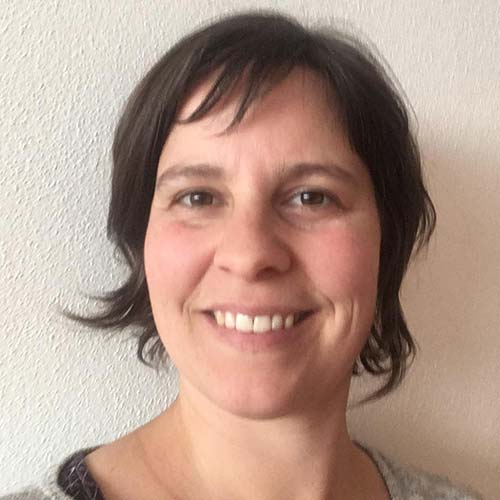 Amelie Huber is freshwater project manager at Euronatur Foundation, Germany, where she helps to coordinate legal and policy work for halting destructive hydropower development in Europe and supports the Save the Blue Heart of Europe campaign. Before that she spent several years researching hydropower conflicts in the Eastern Himalayan region of India.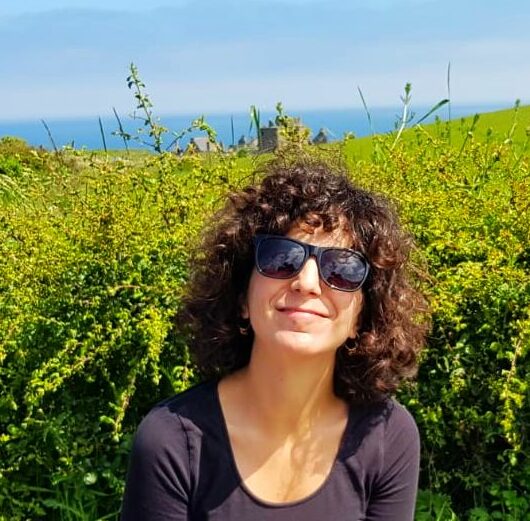 Yurena Lorenzo
Wetlands International Europe
Yurena Lorenzo is the European Programme Manager and interim Director of Wetlands International Europe, an Association of NGOs driven by the aim to ensure recognition for the value of wetland ecosystems and to safeguard the integration of wetland-related concerns into relevant European sectoral policies inside and outside the European Union.
For over ten years, she has been dedicated to the development and management of international environmental projects and programmes. Under Wetlands International's European Programme and in close cooperation with Wetlands International's wider organisational structure and its network of members, Yurena is leading five different working streams: Freshwater, Peatlands, Coasts and Deltas, Biodiversity, and External Dimension.
Heather Bond
Wetlands International Europe
Heather Bond is the Swimways Coordinator at Wetlands International Europe. 
She is an ecologist with a specialization in water management – wetlands, river restoration, and flood risk management. She has worked in environmental water quality monitoring for the Ontario, Canadian, and English governments, including both chemical analysis and biological identification of aquatic vegetation and macro-invertebrates. While with the Environment Agency in England, she monitored river levels and flows as well as short-term weather forecasts to predict peaks in river flows during floods.
Her most recent experience was as a project manager for river monitoring and restoration works in England as well as international reports for the International Water Resources Association. In this role, she brought together diverse stakeholders to contribute to shared goals of improved water quality in the Thames region.
Claire Baffert
WWF European Policy Office
Claire works as a Senior Policy Officer on freshwater for the WWF European Policy Office. Her background is in EU Politics and Administration. Before joining WWF, Claire has worked for several Brussels-based organisations on environmental policies and project management. She is French and has been living in Belgium for twelve years. Follow me on LinkedIn or Twitter.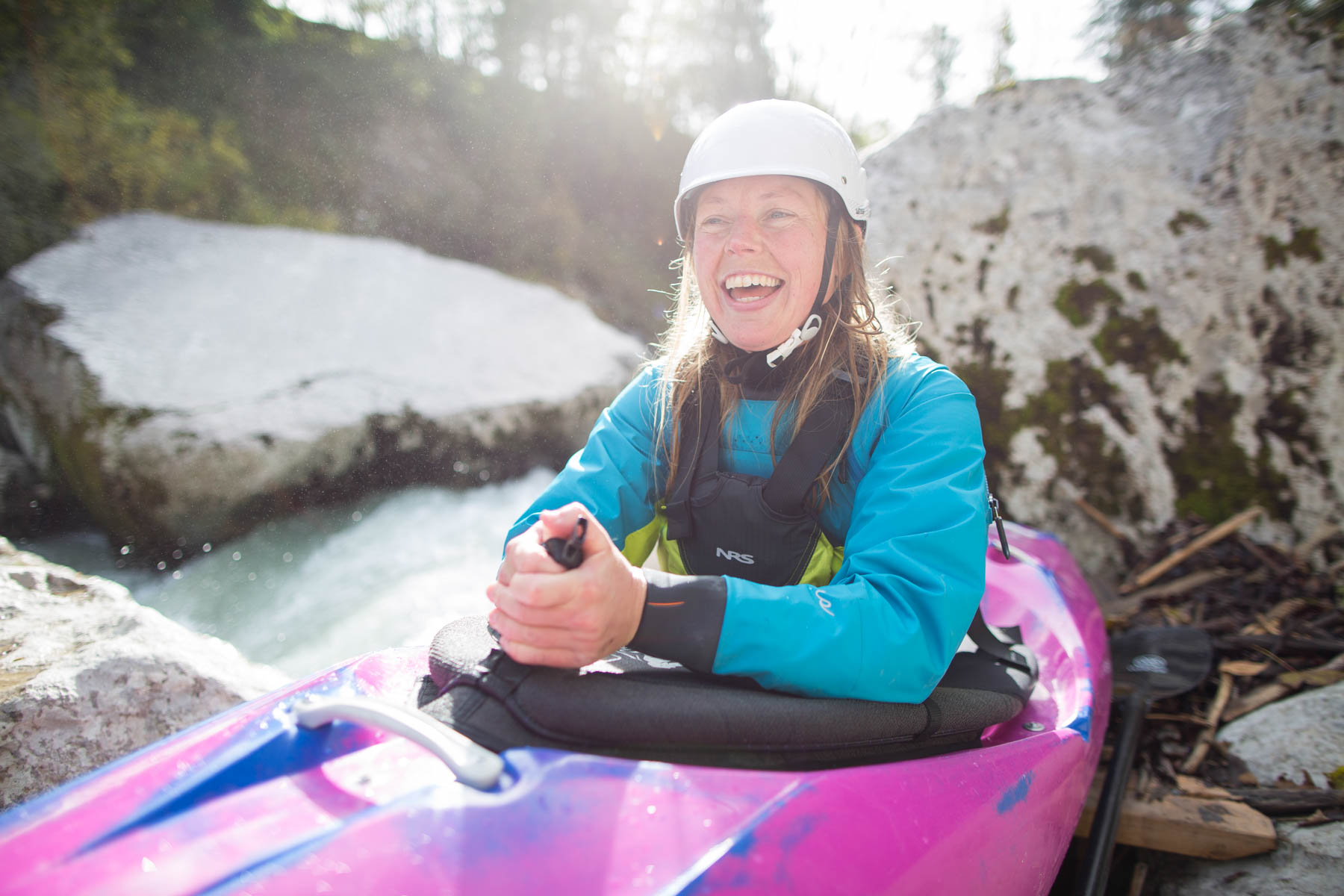 Vera Knook
The River Collective
Vera finished her master's in Hydraulic Engineering in 2017 and since has become active in the protection of rivers in the Balkans and the rest of the world. She co-founded the NGO River Collective with whom she organizes the yearly Students for Rivers Camp, bringing together university students from various disciplines, experts, river defenders, and artists. Currently, she also coordinates the Scientists for Balkan Rivers Network that is part of the Save the Blue Heart of Europe Campaign. This network recently met for a Science Week on the Neretva River in Bosnia and Herzegovina.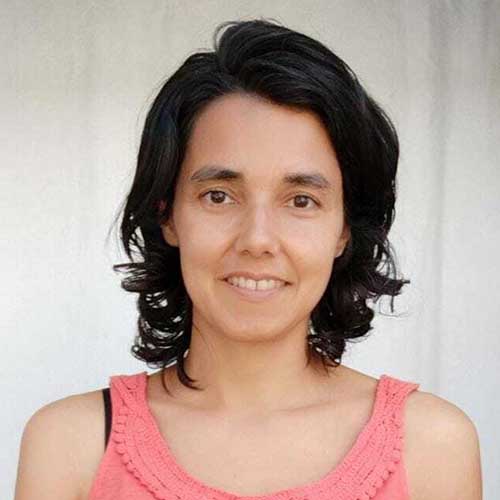 Catarina Miranda
Rios Livres GEOTA
Catarina Miranda has a degree in Biology (2005, University of Lisbon), a Master's in Mathematics Applied to Biological Sciences (2008, Technical University of Lisbon) and a PhD in Natural Sciences (2014, Max-Planck Institute for Ornithology, University of Constance, Germany). She was a professor and researcher at the postgraduate degree in Biodiversity and Conservation at the Federal University of Maranhão, Brazil (2014-2018) and at the postgraduate degree in Neurosciences and Behaviour at the Federal University of Pará, Brazil (2018-Present). In 2021 she joined GEOTA, a Portuguese environmental NGO, as the coordinator of the Rios Livres project. She has always been fascinated by nature conservation, namely by strategies of ecosystems' conservation in the face of human impacts.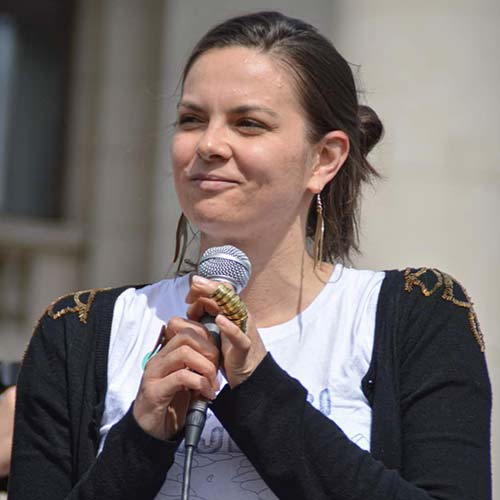 Lejla Kusturica
Atelier For Community Transformation
Lejla Kusturica is a long-time activist who believes in solidarity, human potential, active local communities and the good in people. She worked as philanthropic, youth and an economic and women's rights empowerment manager. She has launched "My-Hair-Your-Hair" initiative to raise awareness for children with cancer. She has also co-founded an arts foundation.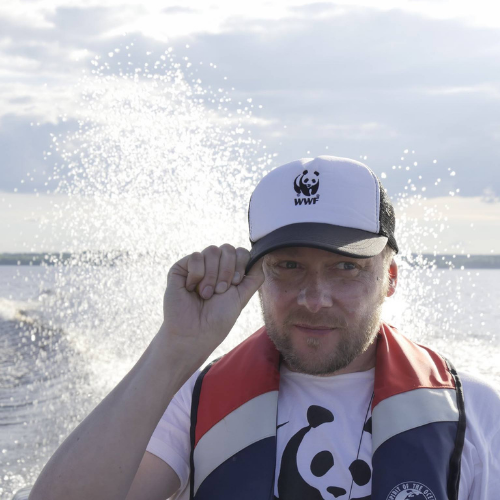 Sampsa Vilhunen
Director, Marine and freshwater environments, WWF Finland
Dr. Sampsa Vilhunen is leading a team of conservation officers that are among the most productive in Europe when it comes to river restoration and dam removals. In the last five years, WWF Finland has been involved already in the removal of 43 migration barriers, which has alone opened over 1000km of new free running rivers. These barrier removals have included everything from culverts to old mill dams, to active hydropower plants. Furthermore, the successful advocacy by WWF in Finland, resulted in historical entry in the national plan for Finland to remove dams from its rivers, to bring back migratory fish stocks.
This has meant that dam removal as a restoration measure has penetrated widely in the Finnish society, with more and more organizations now working for this common goal. Last year some 137 barrier removals were counted from Finland. Sampsa Vilhunen is not resting assured that the current pace is enough though but feels that there is still room for accelerating the removals of all 'unnecessary dams', as he likes to frame them.
Sampsa Vilhunen thinks that the challenge is immense, but so are also the opportunities. Bringing back aquatic environment that was once lost all across Europe because of unsustainable human development will be crucial not only from biodiversity perspective, but also for humankind.
Dr. Vilhunen studied ecology and aquatic sciences in Helsinki University as well Imperial College in London. His PhD concentrated on fish behavior. Sampsa is also a passionate fly-fisherman and spends a lot of his free time with rivers.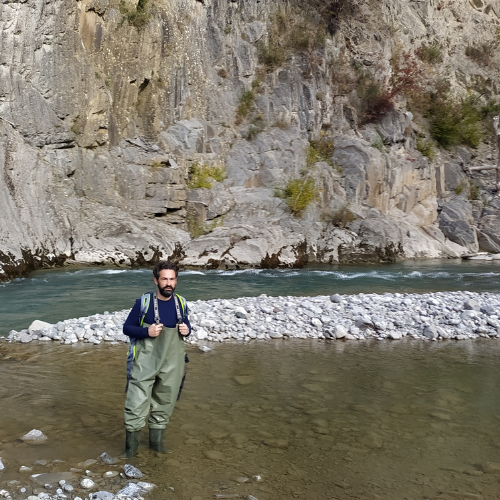 Andrea Goltara
Managing Director at the Italian Centre for River Restoration (CIRF)
Environmental engineer, he has worked as a researcher, in Canada and in Spain, in the field of advanced water treatment technologies. He has then concentrated his activity on topics related to sustainable water resources, river basin planning and management, freshwater ecology and in particular river restoration. Since 2007 he has been the managing director of the Italian Centre for River Restoration (CIRF), technical non-profit association advocating for a more nature-based approach in managing rivers in Italy and working at EU level in networks such as Wetlands International Europe.
His current activities, in Italy and abroad, are mainly focused on river hydromorphology, conservation of freshwater ecosystems, restoration of connectivity, development of synergies between Water Framework, Floods and Habitats directives.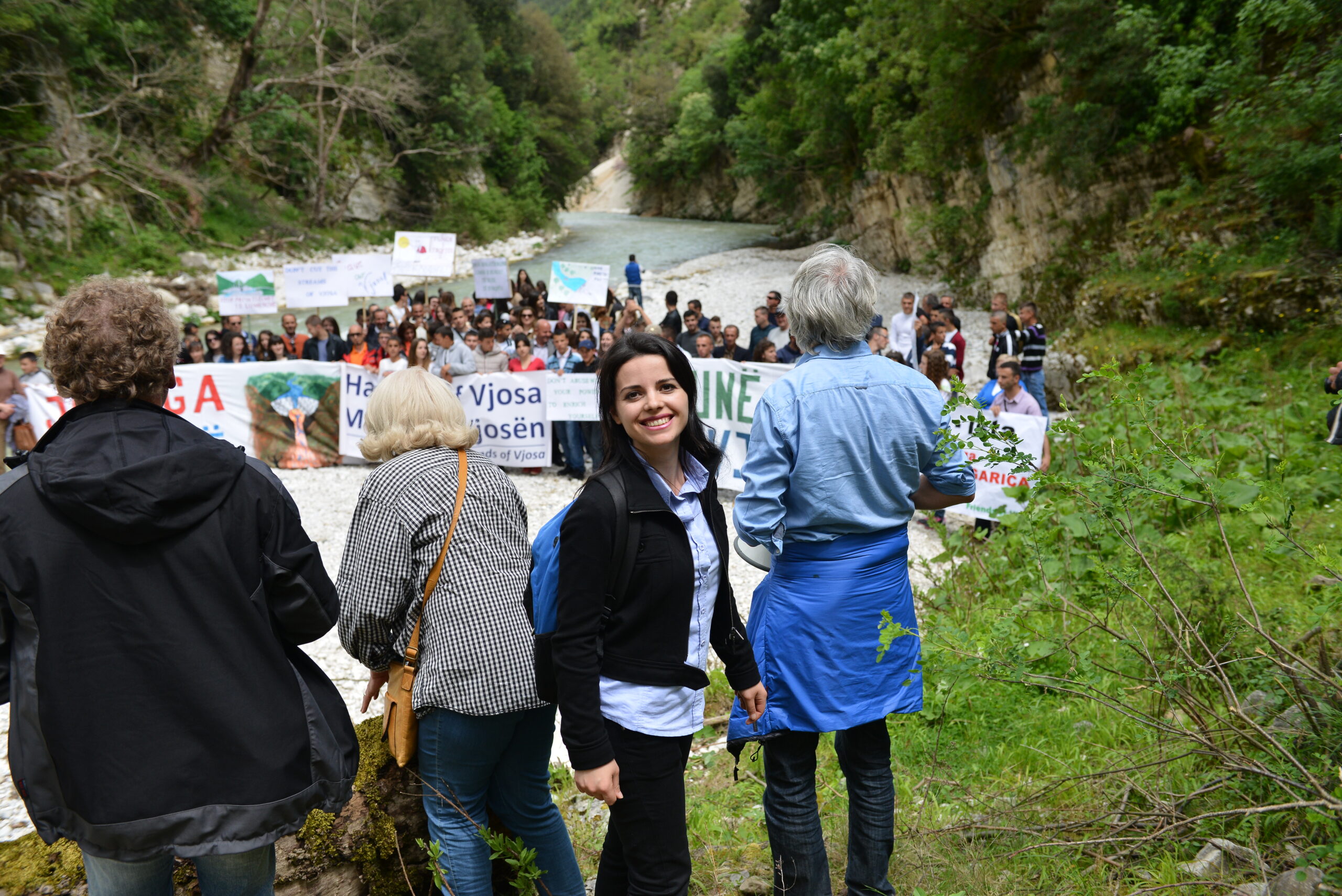 Besjana Guri, is the communication officer at the environmental NGO EcoAlbania and coordinator of the "Save the Blue Heart of Europe Campaign" in Albania. Since 2014, she has been engaged in the protection of one of the last wild rivers in Europe – the Vjosa river. She was graduated in Social Science in 2012 and has a long experience (more than 9 years) in environmental projects.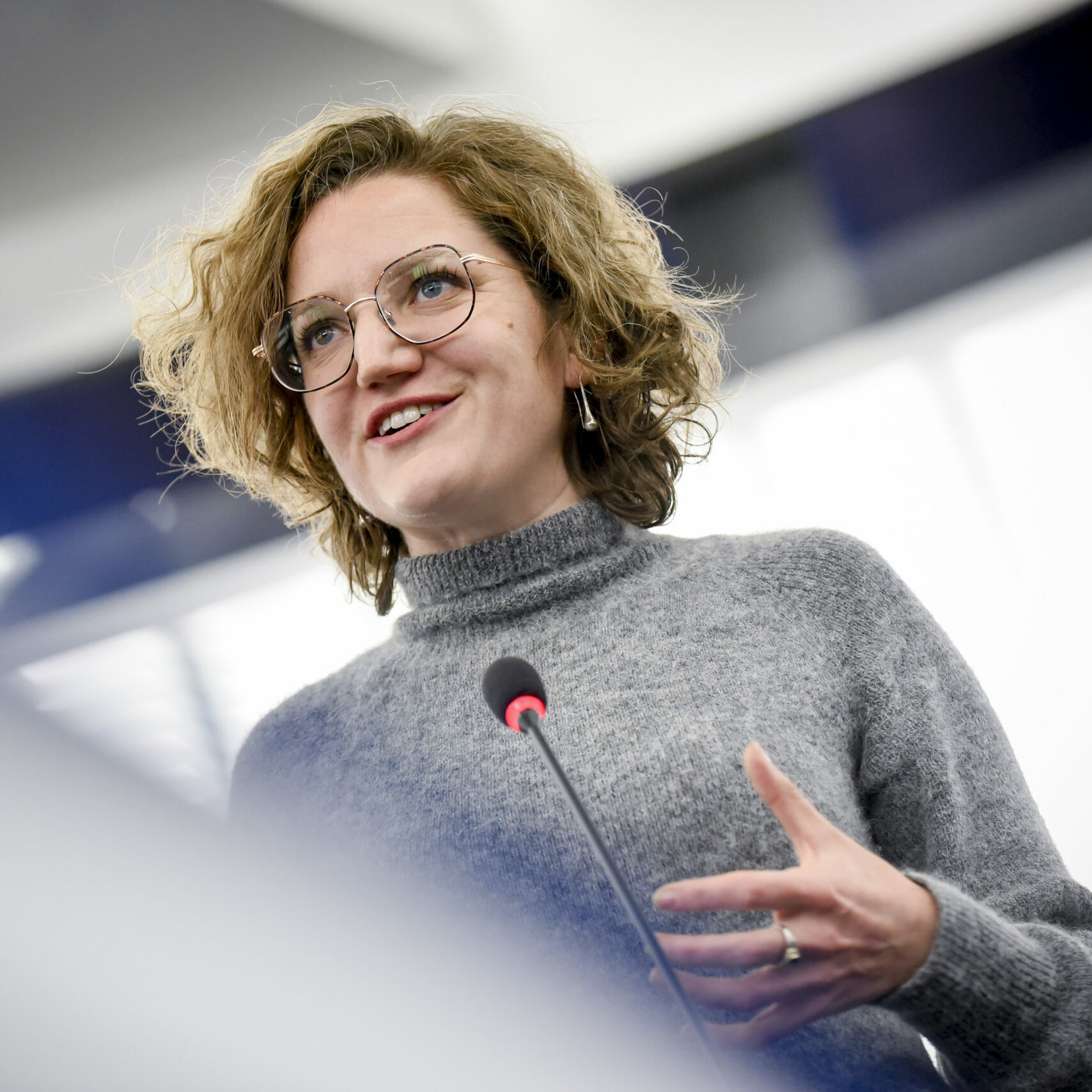 Marie Toussaint
Member, European Parliament, founder of Notre Affaire à tous
Marie Toussaint is a French environmental activist, jurist in international environmental law, and a co-founder of the association Notre affaire à tous, dedicated to promoting and reinforcing the international movement for the rights of the living and climate justice. Her association was at the origin of the l'Affaire du siècle campaign initiated in 2018 that successfully sued the French State for inaction in the fight against climate change. The associated petition gathered two million signatures in one month, the most-signed petition in the history of France.
She was first elected to the European Parliament in the Greens/EFA group in May 2019 and sits on the ITRE (energy, industry), ENVI (environment) and JURI (legal affairs) committees. She is the founder of the International Parliamentary Alliance for the recognition of ecocide, which aims to recognise ecocide at the international level to criminalise threats to the planet and human rights. She also advocates for a European Environmental Treaty to make climate, biodiversity and planetary limits the cornerstones of the European Union. This would ensure that no laws contrary to the environment could be adopted as all would be subject to the imperative of preserving the planet.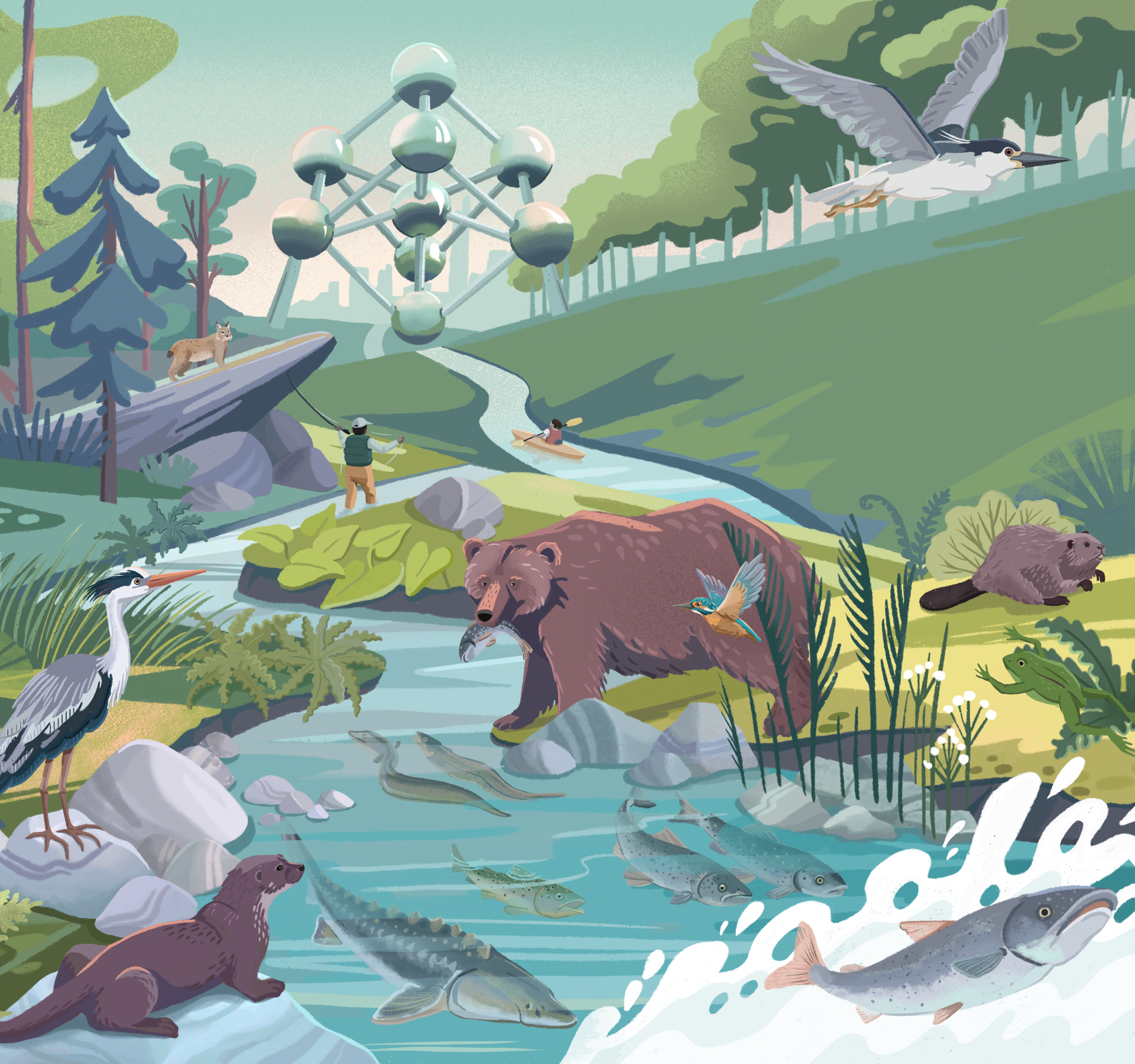 Sergiy Moroz
European Environmental Bureau
Sergiy leads the EEB's work on the Water Framework Directive and coordinates the EEB's involvement in efforts for a better implementation of the EU Nature Directives and the EU Biodiversity Strategy to 2020. Before joining EEB, Sergiy worked as a Policy Director for the European Water Partnership promoting uptake of water stewardship approaches, as well as for WWF on a range of projects from river restoration to advocacy for ambitious EU laws. Sergiy is originally from Ukraine and speaks Ukrainian, Russian, English, French and Dutch.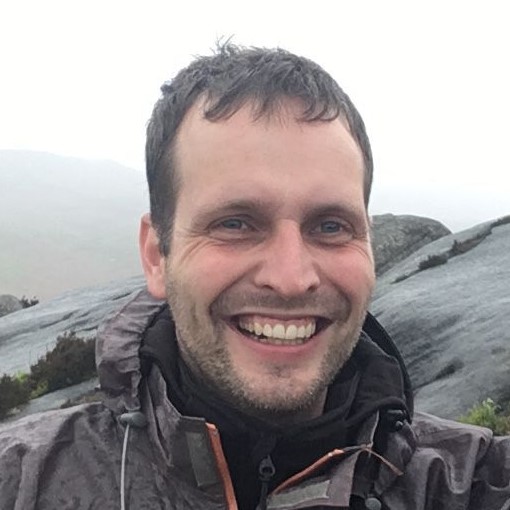 Wouter Langhout
Frankfurt Zoological Society
Wouter works as a consultant for the Save Polesia campaign, coordinated by FZS. Since 2019 he has been involved in the fight to stop the E40 waterway through Poland, Belarus and Ukraine. As an expert on inland navigation and biodiversity, he has engaged with political decision-makers. Wouter has a good handle on the economics of transport and EU Transport Policy and has carried out a shadow cost-benefit analysis for the E40 in Poland.
He has a background in ecology and EU policy. In previous roles, Wouter has worked for the government of the Netherlands, BirdLife Europe and Central Asia and Natuurmonumenten. Wouter is originally from the Netherlands.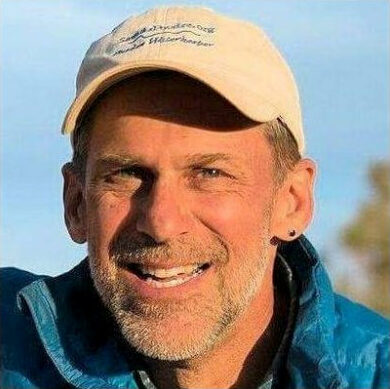 Gary Wockner
Save the Poudre, Save the Colorado and Save the World's Rivers
Dr. Gary Wockner is a scientist, writer, and activist specializing in dam fighting and river protection. He directs and founded Save The Poudre, Save The Colorado, and Save The World's Rivers which fight dams in his local watershed in Colorado, throughout the Southwest U.S., and across the planet. Gary has traveled to, and written stories about, water and river protection in over 25 countries. He's been named a "River Hero", a "Guardian of the River", and an "Eco-Rockstar Impacting the Planet" by various organizations and publications. Gary is currently co-leading an international campaign to highlight how dams and reservoirs make climate change worse. More at GaryWockner.com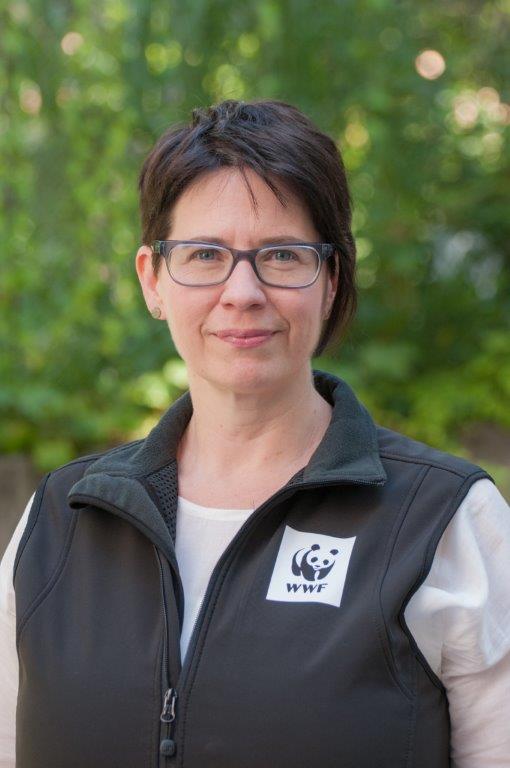 Bettina Urbanek
WWF Austria
Bettina is the team leader of the hydropower work in WWF Austria. She works on the link between river protection, negative impacts of hydropower and nature-friendly energy transition. Currently, she is working on the campaign against the mega-project Kaunertal in the Austrian Alps – https://www.fluessevollerleben.at/kaunertal/declaration/ – that project would not just cause huge ecological damage but is also a symbol of wrong energy-policy in the climate crisis. She is convinced that with the actual energy crisis it is very important to bring the importance of river ecology, biodiversity loss, and the role of intact ecosystems in the climate crisis back and high on the Brussels agenda and on the national level. Her educational background is in water engineering, specialised in river ecology at the University of Natural Resources and Life Sciences, Vienna (BOKU).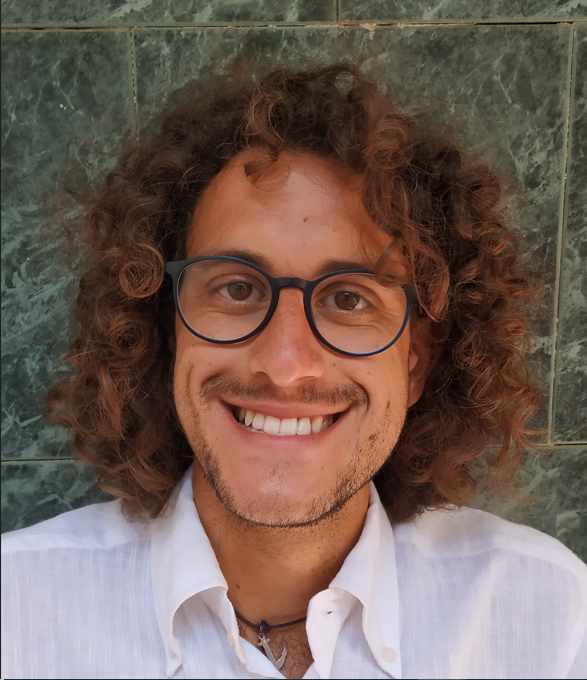 Alessandro Caretto
Youth for the Rhine
Alessandro Caretto is a Civil Engineer, recently graduated from Polytechnic of Milan in the Masters's CERM Programme (Civil Engineering for Risk Mitigation) and oriented toward the theme of Hydrogeological Risk Mitigation. Currently he is working in the laboratory ICube-SERTIT from University of Strasbourg, where he applies remote sensing techniques to monitor the extension of the water basins in the Grand-Est region of France. He is part of the Implementation Committee of Youth for the Rhine, a youth-led initiative intended to motivate younger generations across the Rhine Basin in thinking about and addressing one of Europe's major societal issues:climate adaptation and the diverse issues of water, food, and energy.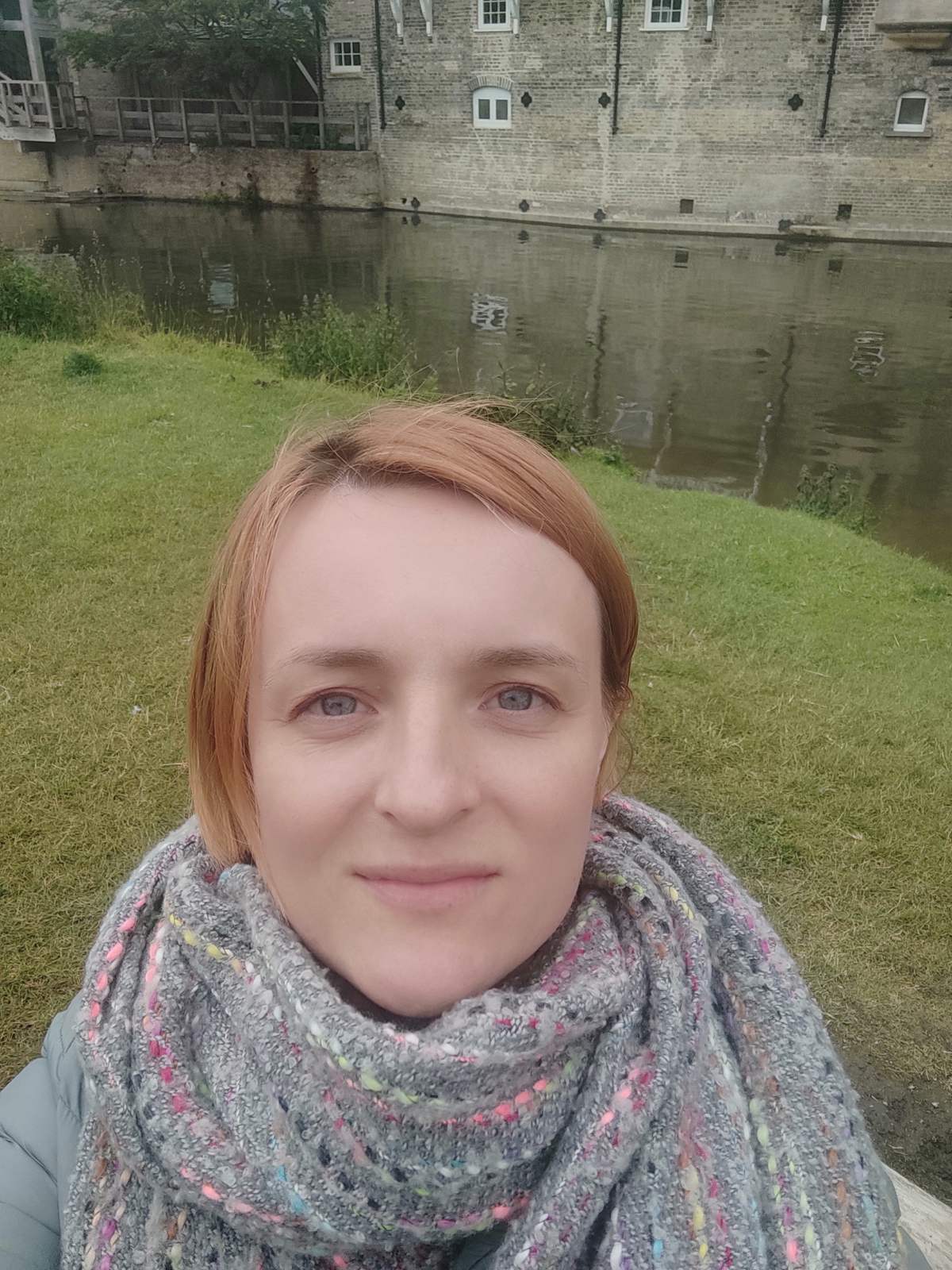 Ivana Korn Varga
WWF Adria
Ivana Korn Varga, Mura-Drava-Danube Biosphere Reserve Coordinator in WWF Adria, Eco-engineer by profession, highly motivated to create opportunities for holistic management of the first world's 5-country UNESCO Biosphere Reserve Mura-Drava-Danube, the so-called Amazon of Europe. During 13 years in an international nature conservation setting, she contributed to the sustainable management of protected areas in the Western Balkans and for the last eight years, she is dedicated to Mura-Drava-Danube Initiative. Works on preparation and implementation of different projects while also working on the policy level, and advocates for sustainable management, restoration, and implementation of nature-based solutions. Aims toward a climate-resilient future where people live in harmony with nature.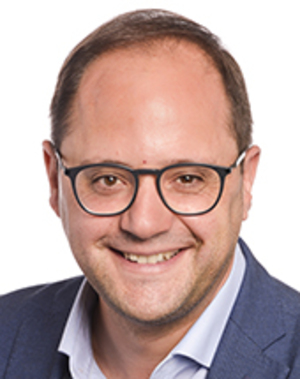 César Luena
Member, European Parliament
César Luena is a Spanish member of the Socialists and Democrats Group in the European Parliament since July 2019 and Vice-Chairman of the Committee on the Environment, Public Health and Food Safety. He is currently the rapporteur for the proposed Nature Restoration Law which is critical for Europe's rivers. Previously, he was the Social Democrat representative for the Parliament's resolution on the 15th Conference of the Parties to the Convention on Biological Diversity, where he advocated for a just ecological transition and environmental taxation as a solution to the current climate and environmental emergency. He was the rapporteur for the EU Biodiversity Strategy 2030, where he advocated joint action to combat climate change and biodiversity loss, and he is responsible for the European Parliament resolution on the creation of Marine Protected Areas in the Antarctic Ocean.
He holds a PhD from the University of La Rioja in Spain and is an Associate Professor in the Department of Social Sciences at the University Carlos III in Madrid.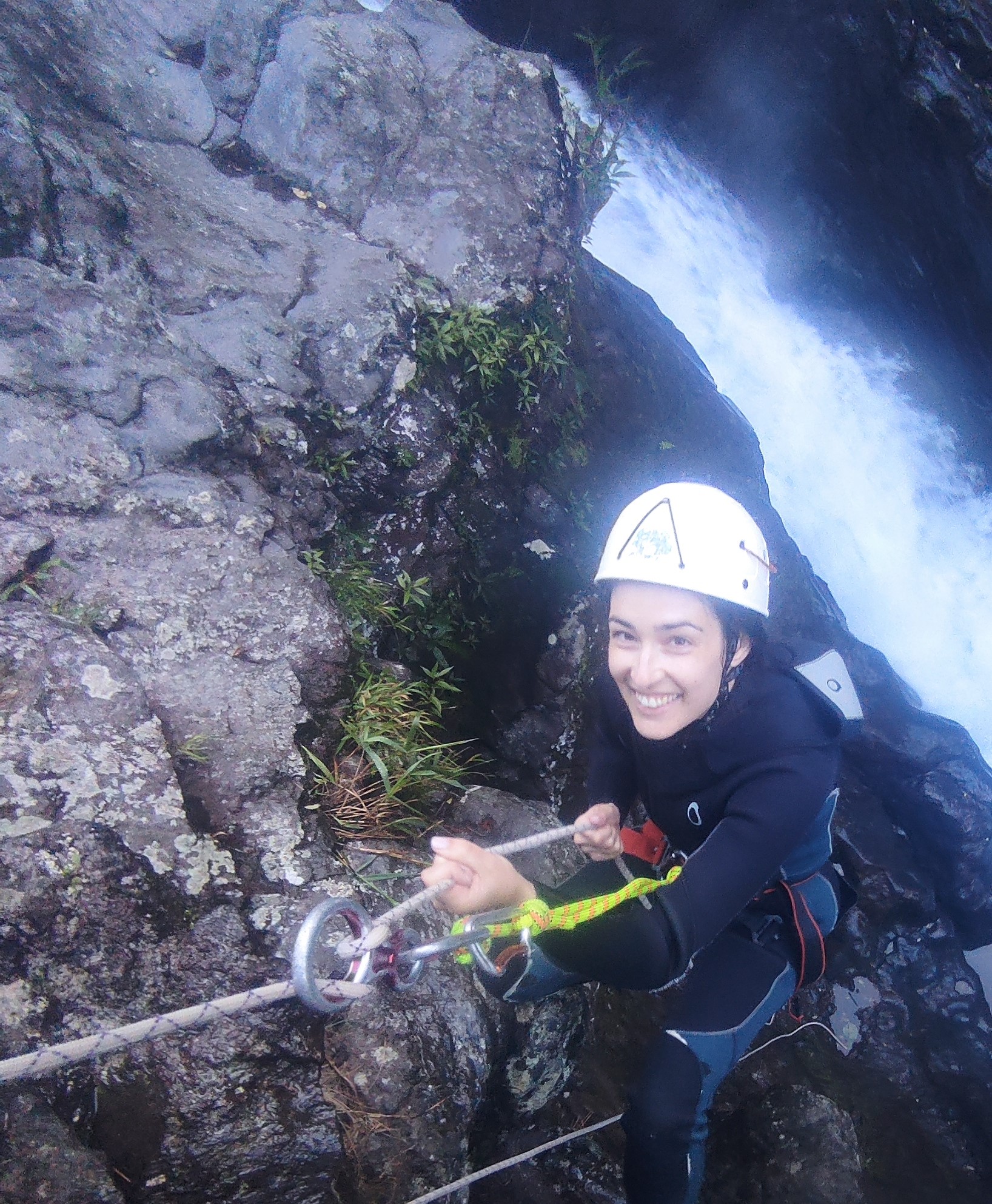 With an academic background in Environment and Resource Management (MSc) from the Vrije University Amsterdam and in Law (LL.B.) from the National & Kapodistrian University of Athens, Alexandra has extensive experience in project management on environmental and social projects as well as expertise in environmental education. She has been collaborating with MedINA since 2019, running the 'Saving Europe's last free-flowing river: Vjosa/Aoos' project, supporting project implementation and development and acting as a focal point for policy issues.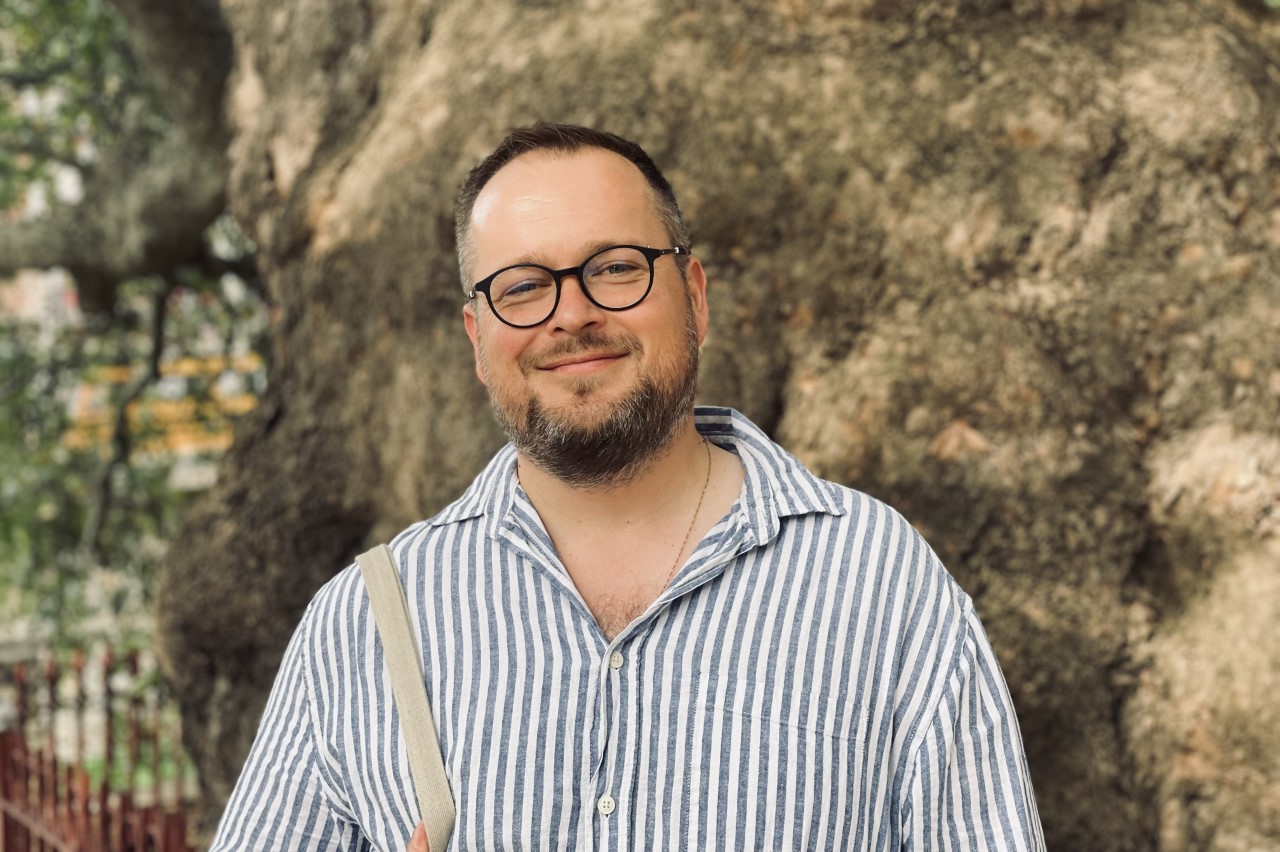 Danijel Loncar
Independent Storyteller
An anthropologist by training and environmentalist by calling, Danijel is an experienced communications expert behind some of the most successful river-protection campaigns in the Balkans. He has been leading WWF Adria's freshwater communications for four years, where he produced several documentaries and story features, including the film Luma, a poetic exploration of the relationship between the Valbona River and the people who live beside it.
Now working as an independent consultant, Danijel is exploring new ways of connecting people to rivers through storytelling.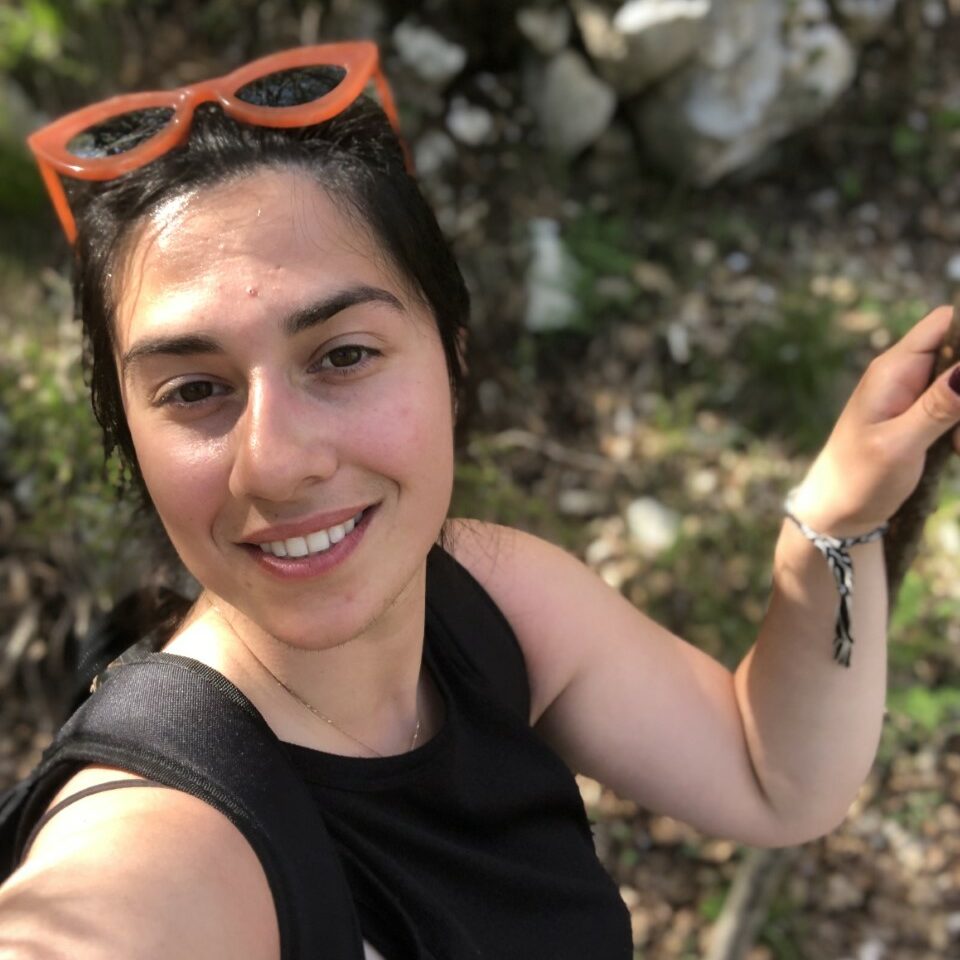 Nina Pantović
Save Kormanica
Nina Pantović is from the 'Save Komarnica' Civic Initiative from Montenegro.
Born in 1997, she currently is an agricultural science student and an environmental activist since 2019.
She started with the 100.000 trees initiative from Organization KOD in Montenegro Podgorica. She is one of the few young people who decided to stay in their country and try and make it better for all citizens. The river of Komarnica is one of the last free-flowing and drinking-water rivers that has a beautiful strech between mountains. 
Save Komarnica fight started two years ago when they started doing economic and ecological assesments of the construction of a HPP Komarnica. Along the way they have appealed to the Bern Convention Board and to the Government of Montenegro since Komarnica region is nominated for the EMERALD and Narura 2000 protected sites.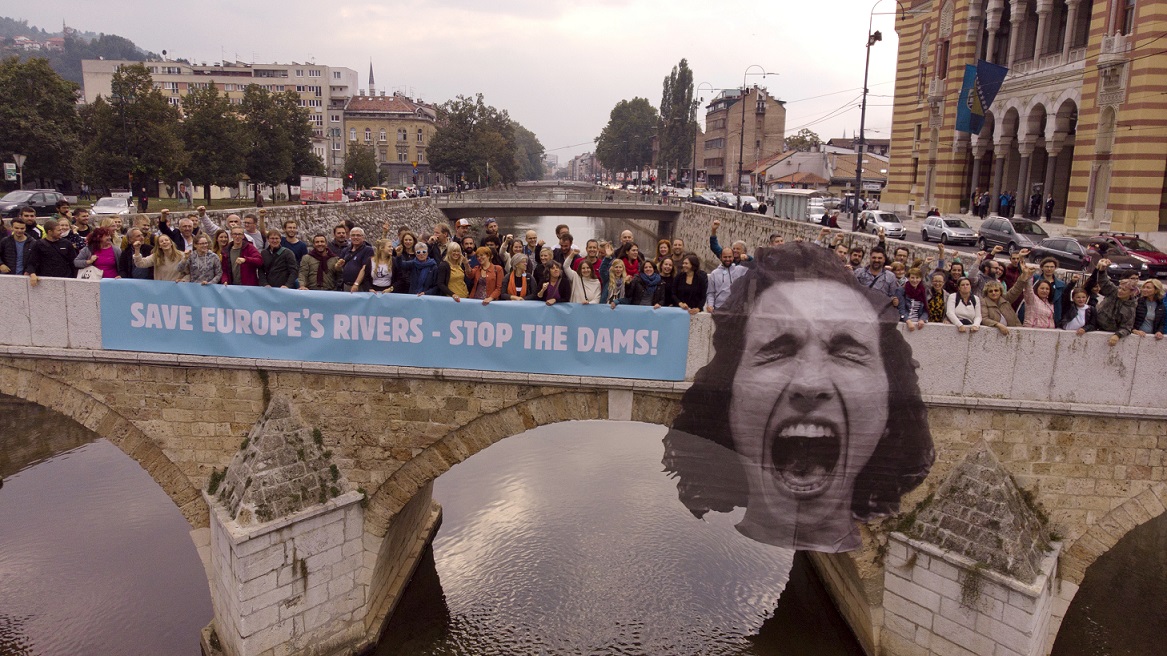 The first European Rivers Summit was held in Sarajevo, Bosnia-Herzegovina in 2018 and the second in Lisbon, Portugal in 2021.

FILM FESTIVAL
Celebrating free rivers, clean water, and freshwater life.
More information is coming soon!

European Rivers Summit 2022
Venue: Le Bouche à Oreille
Address: 11 Rue Félix Hap, Etterbeek, 1040 Brussels, Belgium
Dates: 29 September morning until the 1st of October afternoon.
Accommodation: you will receive more information on reduced accommodation prices after your registration.
Contact details:
info@riversummits.org

Subscribe For the Latest news & Updates
Get notified about registration, featured speakers and programme highlights…and whenever interesting ERS news floats downstream.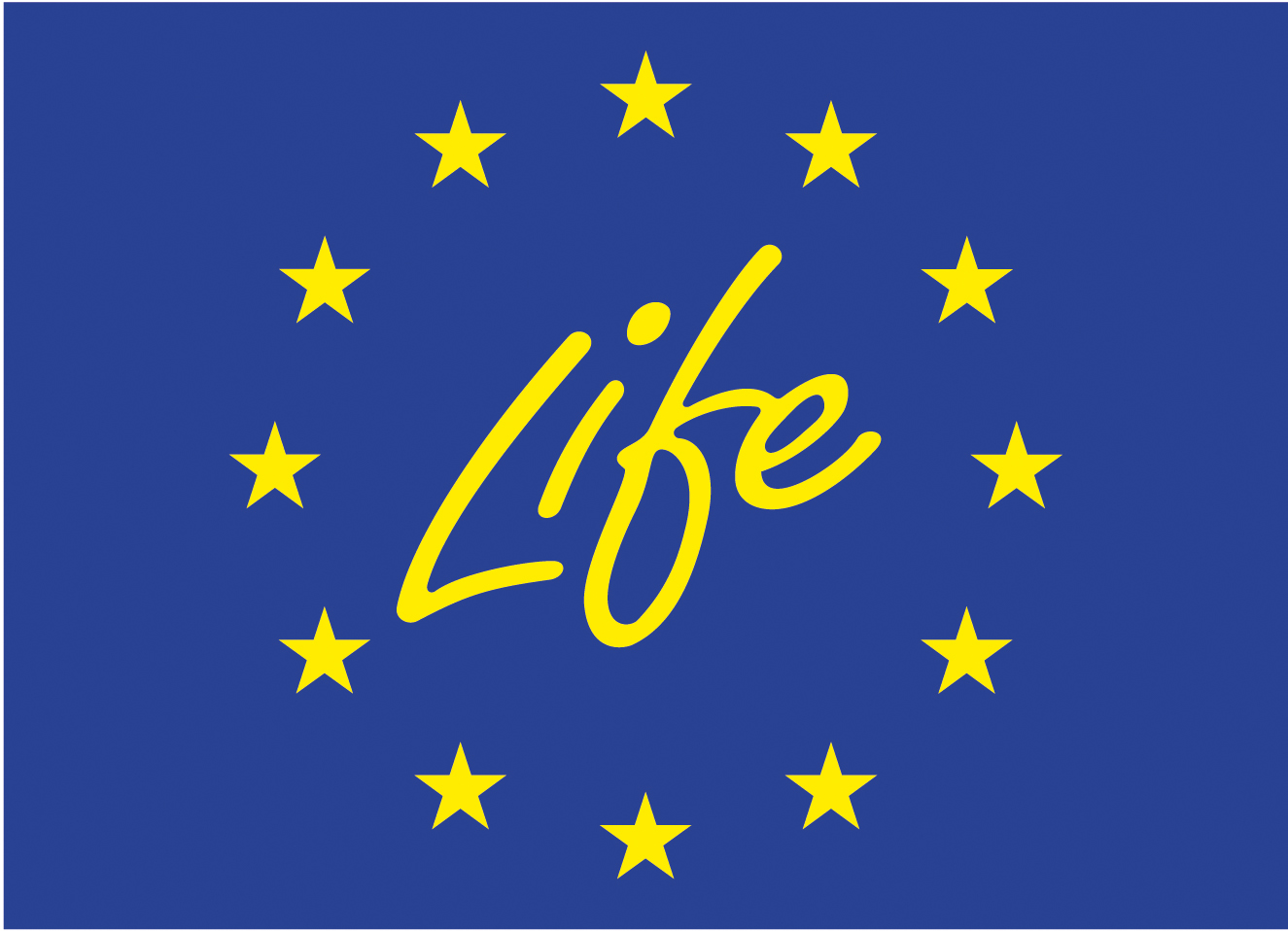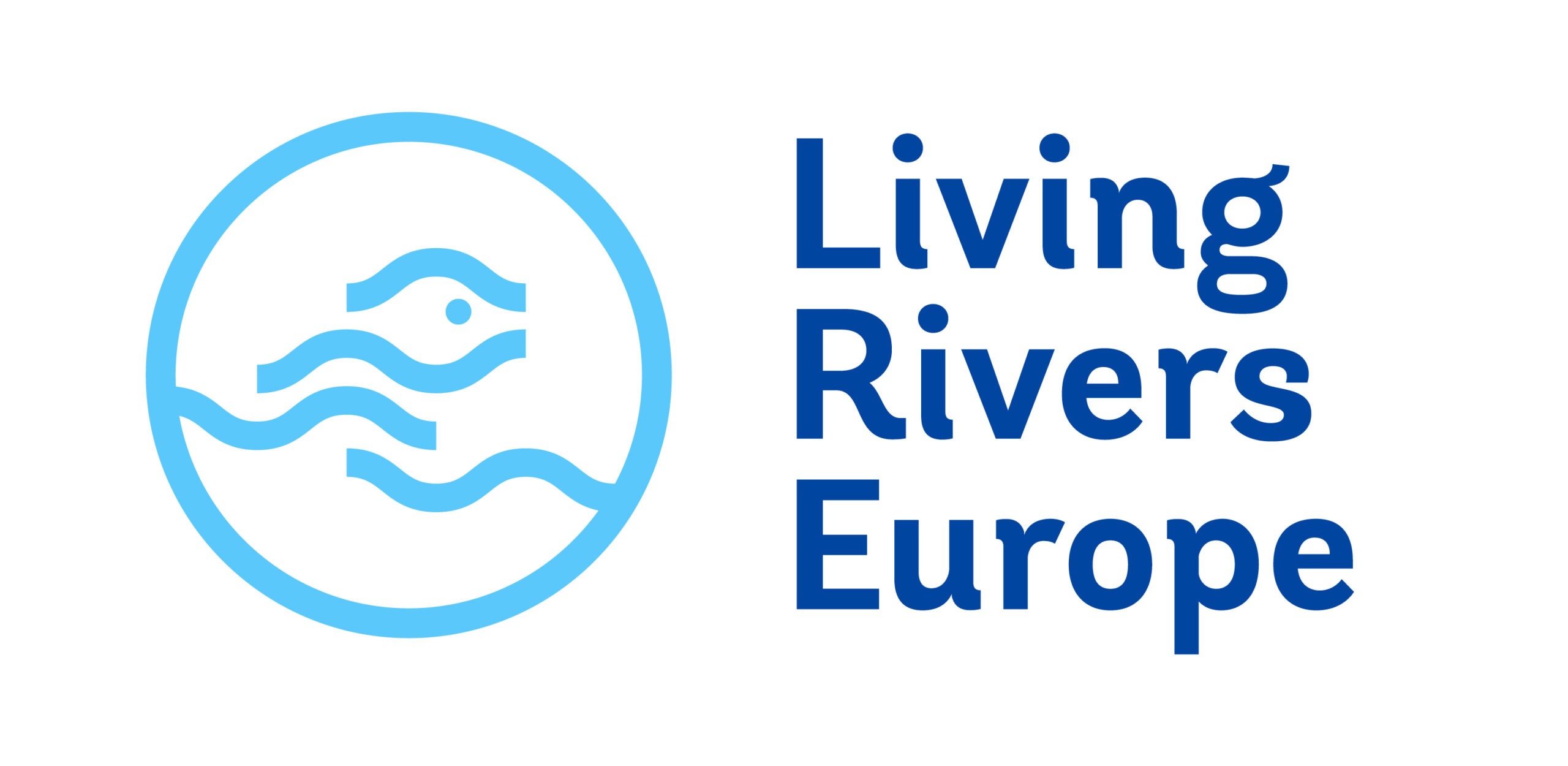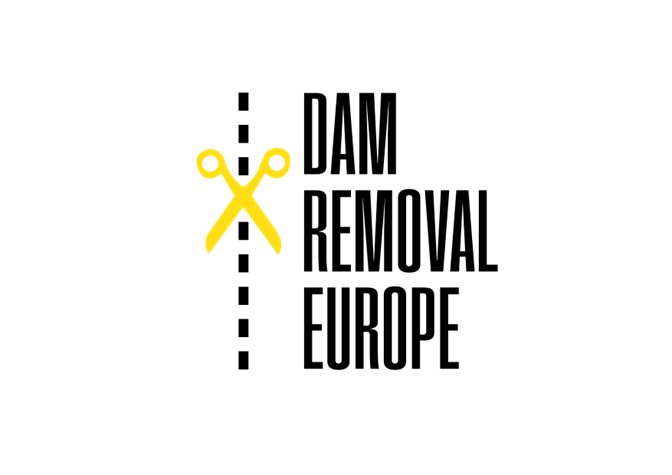 This event is supported by the European Commission through LIFE NGO funding. The proceedings reflect only the organiser's views. The contents can in no way be taken to reflect the views of the European Commission.