Want to Share your Knowledge and Experience with us at European Rivers Summit 2021?
If you are an activist or expert in River Protection or other topics like: Climate Change, Impact on Freshwater, Investment Plans, Loans and Subsidies on Electric Production, River Restoration Measures, Dam Removal or Environmental Justic; and you want to present your experience, in 10 minutes, in the European Rivers Summit 2021, please do the following steps:
1) Register at ERS2021 here; *
2) Send an email to info@riverssummit.org with:
– "Open Talks Application" as subject;
– Name and, if applicable, name of your organization;
– Mini-Bio (200 caracters max.);
– Brief description of your presentation's topics;
– Proof of Registration Payment attached
*Only participants with booked ticket to the European Rivers Summit 2021 can apply for the Open Talks and send their presentations.
We have extended the Open Talks Applications until 15 of July, 2021.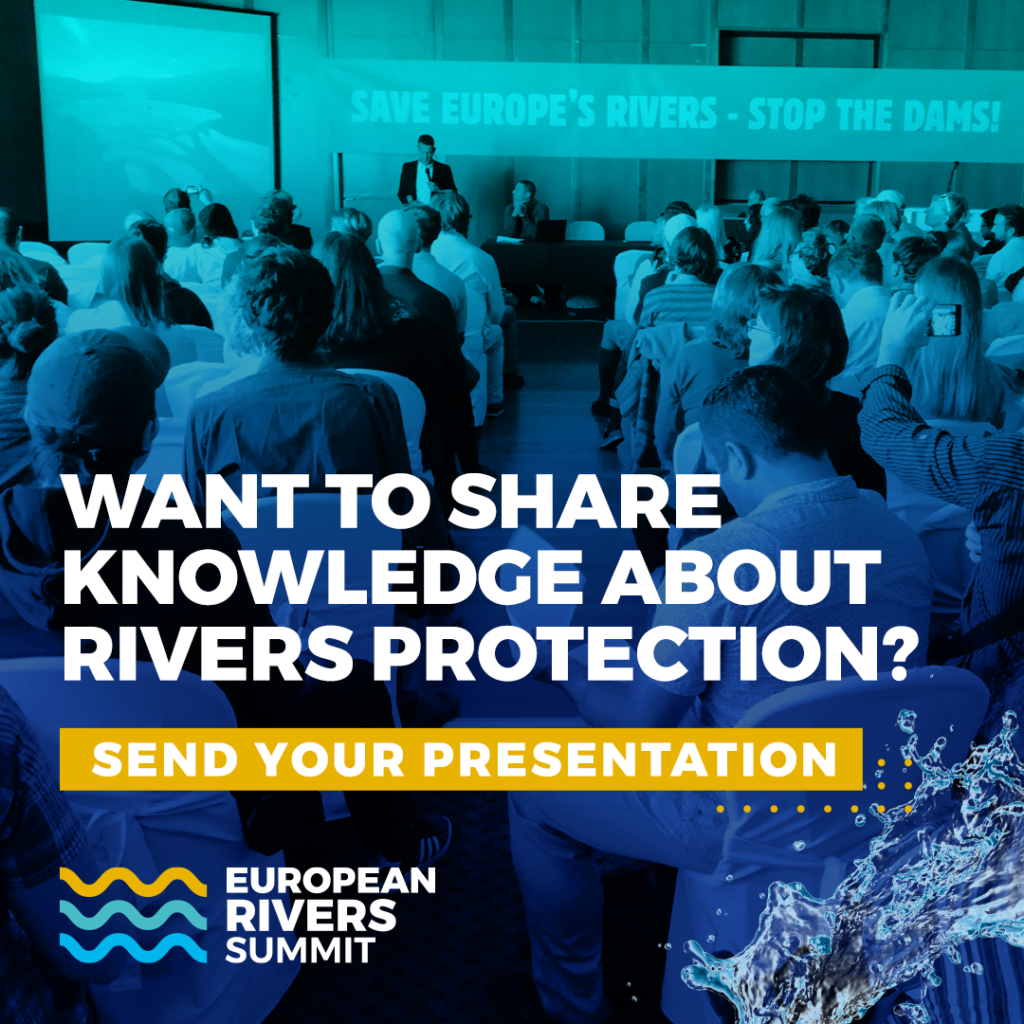 ---
3 Days for All River Lovers, Activists, NGOs and Experts.
Join us and hundreds of activists and specialists to share knowledge, network and plan together to defend and protect Rivers, one of the most endangered ecosystems in the World.
Climate Change, Impact on Freshwater, Perverse Public Subsidies on Electric Production, River Protection and Restoration Measures, Dams Removal and Environmental Justice are some of the topics that will be addressed. Follow us to get all further updates on the European Rivers Summit (ERS) Lisbon 2021.
To know what happened in ERS Sarajevo 2018 follow this link.
Most Importantly, get to know the 2021 Event Program by clicking here.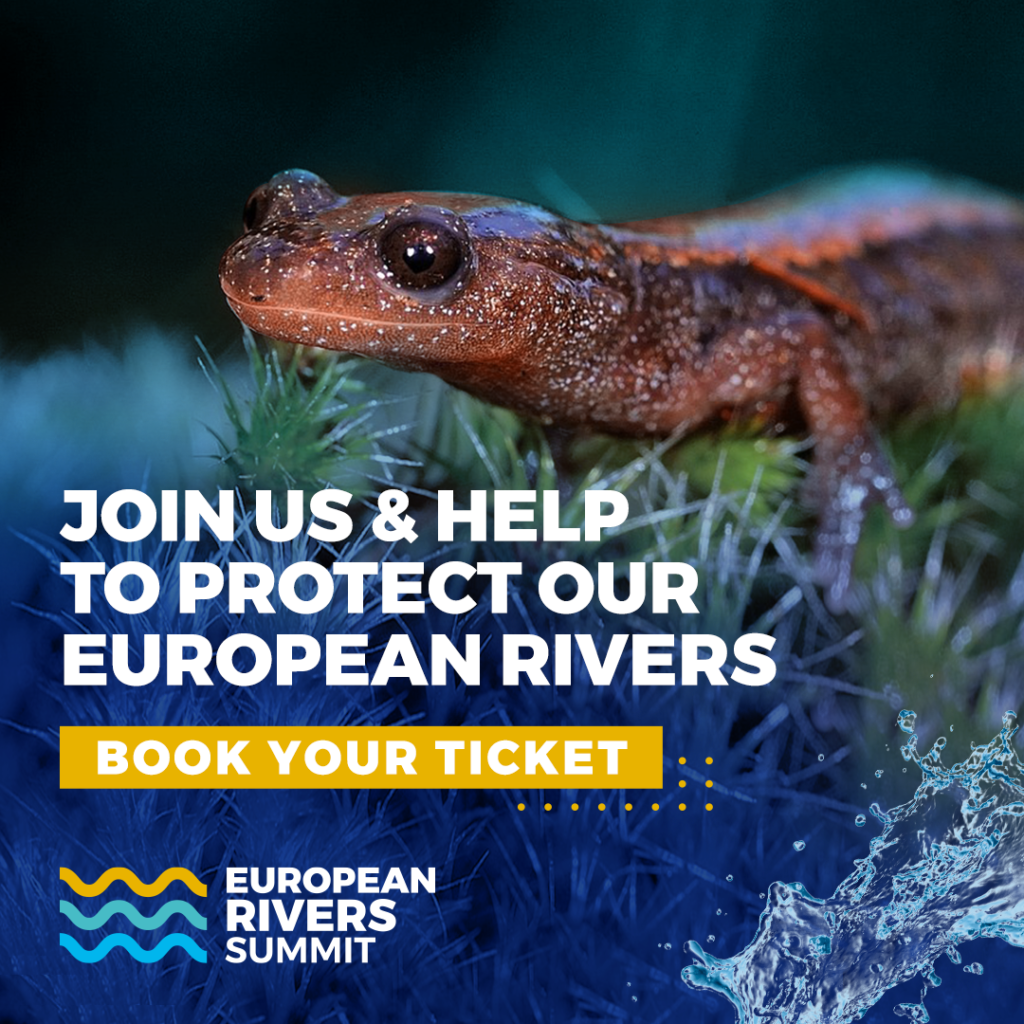 ---
RIVER FILM FEST
With the collaboration of the Living Rivers Foundation we'll presenting the River Film Fest in Lisbon (Portugal), on the 2nd European Rivers Summit. Celebrating free rivers, clean water, and freshwater life, by presenting an international selection of environmental and outdoor films, by sharing stories and discussing scientific insight, to change the conversation about rivers, and inspire action.
Rivers running wild and free under permanent protection: Let's combine the power of an idea with the compelling power of stories.
Know more about the River Film Festival at riverfilmfest.eu.