In light of the ongoing COVID-19 pandemic, the organization has decided to postpone the European Rivers Summit 2021. The Summit will still take place in November 18-20, 2021, in Lisbon (Portugal) at Calouste Gulbenkian Foundation.
Your registration will automatically be transferred. In case this solution does not suit you, feel free to cancel your participation and to request a refund for the registration fee (minus administrative fees)  by sending an email to info@riverssummit.org.
Updates about the program will come soon!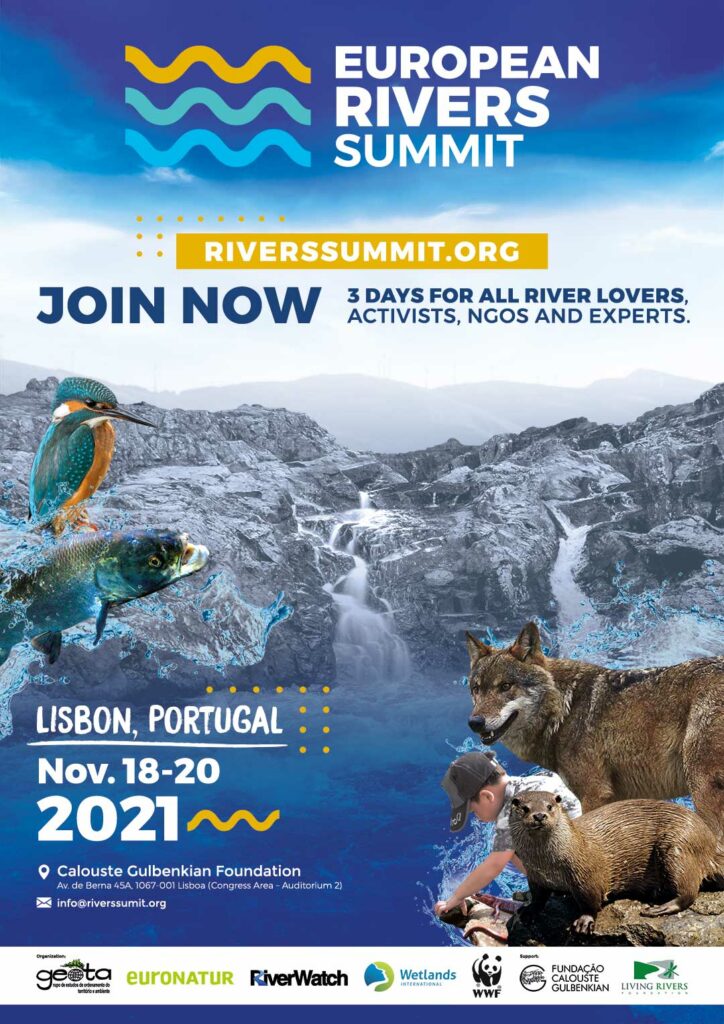 3 Days for All River Lovers, Activists, NGOs and Experts.
Join us and hundreds of activists and specialists to share knowledge, network and plan together to defend and protect Rivers, one of the most endangered ecosystems in the World.
Climate Change, Impact on Freshwater, Perverse Public Subsidies on Electric Production, River Protection and Restoration Measures, Dams Removal and Environmental Justice are some of the topics that will be addressed. Follow us to get all further updates on the European Rivers Summit (ERS) Lisbon 2021.
To know what happened in ERS Sarajevo 2018 follow this link.
Most Importantly, get to know the 2021 Event Program by clicking here.